Synercom > Products > homeAdmin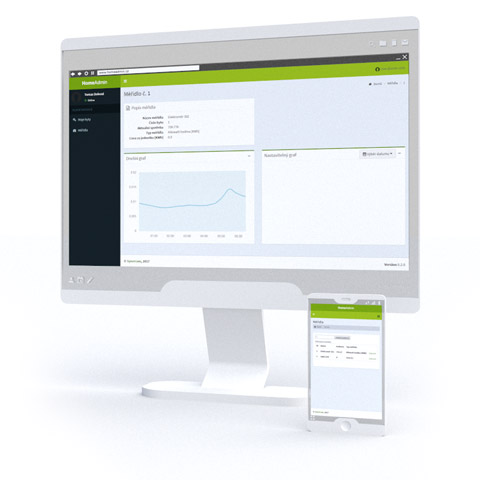 The revolution in remote measurement of your consumption!
HomeAdmin is a web interface that uses the remote reading to measure consumption (water, heat, electricity, gas). Thanks to this, the owner of the flat/house, the housing cooperative manager, the housing administration or the town has an immediate overview of the status of the checked quantities.
Billing can be set for a specific day and hour.
Web interface is available almost anywhere – whether you are at home or on vacation abroad, or at the office. So your real estate / real estate management is constantly monitored.
What is homeAdmin?
Home administrator
Remote energy consumption reading system
Predictive maintenance tool
Monitoring and administration of billing
Easily scalable
It is intended for: end users in tenements / chairpersons of associations of unit owners / real estate managers / housing cooperative managers / municipalities / towns / city districts / developers
What does homeAdmin represent?
Energy consumption overview – I know how much it costs me
Significantly easier management – information available immediately
Long-term consumption overview – ideal when buying utilities in advance
Consumption archiving – I know my personal home consumption better
Time – you definitely do not have to take a vacation and spend your time at meter reading
Privacy and security – it is no longer necessary to let strangers to the house
It prevents insured events
And, of course, you save!
It works with the idea of ​​an association into SPE /single point of electricity supply/
When combined with a heat pump installation, it reduces the return on the source by up to half
When combined with PV/HPV Systems, it enables higher efficiency
Beneficts of homeAdmin
User
I have immediate overview.
I know how much it costs me.
I know my home consumption.
I save.
Association of Unit Owners
We know our house.
We consolidate connections.
We buy energy in advance.
We save.
Tenement Administrators
We have a simplified management.
We bill automatically.
We offer more.
Our customers save.
Developers / Municipalities
Accurate billing of services.
We consolidate connections.
Advantageous utility purchase.
Higher profit, savings for clients.
Solutions
Variant 1 - IoT
Solution description
The advantage of the solution offered /Remote readings/ is the possibility of realization almost anywhere, without intervening in the existing wiring.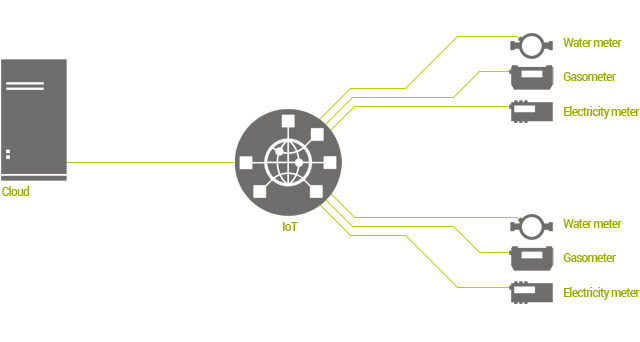 Solution items
License - Activation and monthly fee
Devices for reading
Fees for data transfer / GATEWAY
Variant 2 - Communication units without a Server
Solution description
The solution /Remote Readings/ is implemented with the help of communication units and cabling - the solution is therefore robust and suitable, in the case of planned reconstruction or if the space is in the existing steps. Data can be stored locally /excludes measurement errors/. Requires Internet connectivity.
Solution items
License - Activation and monthly fee
Communication units for reading
Variant 3 - Communication units with a Server or mServer
Solution description
The offered solution /Remote Readings/ is realized with the help of control units and cabling and also with the help of a local server (or mServer), which allows to set up a local PC network and to share the Internet connection, to operate a CCTV system with a backup, to connect MaR systems, EPS, smoke sensors, etc. This is a complex system solution.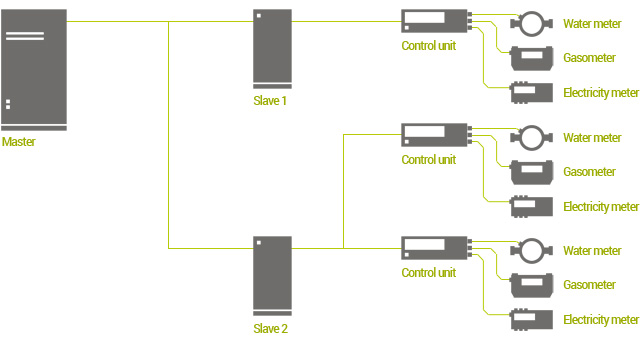 Solution items
License - Activation and monthly fee
Communication units for reading
Server/mSever